What We Do
Civic Engagement
Community Education
Economic Development
Leadership Development
About
CDTech equips South LA residents to transform their neighborhoods and create economic opportunities.
Canvassing. Community. Capacity. Change.
CDTech is a catalyst for change in South LA, activating and focusing the potential of residents and businesses. We equip them with the training, strategies and programs they need to be leaders and organizers for neighborhood improvement and economic growth. With 20 years of experience, CDTech combines grassroots participation with strategic policy understanding, creating community development and economic development programs that incorporate deep insight into the actual needs, desires and capabilities of South LA. Grassroots participation, including the development and utilization of local human capital, helps CDTech to deliver self-sustaining programs with long-term, strategic benefits.
Community Engagement

Community Planning and Economic Development courses lead by CDTech reported to have influenced 83% of students "a great deal" to be more civically engaged or engaged in different ways in their community.

Advancement in Community Education

With support from CDTech, the Community Planning Program at Los Angeles Trade Technical College saw a student enrollment retention rate of 93% in the 2014-2015 academic year.

Non-Profit Leadership Development

Last year, the Public Allies, Los Angeles professional and leadership development program retained and graduated 97% of program participants who are now ready for the workforce.

Economic Development

Last year, our Economic Development program graduated 100% of participants in the UNIDAD Workforce Development program, providing community members with vital workforce skills and connecting them with professional networks.
Our Leadership Team
Staff
Fellows
Board of Directors
Volunteers
Community Blog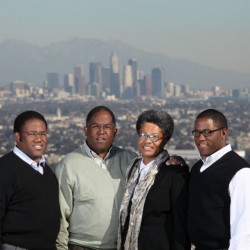 CDTech's Leadership Award is presented to an individual who has dedicated themselves to exemplary community-focused leadership. This year, we are proud to honor Hon. Mark Ridley Thomas with the Leadership Award during CDTech's 20th Anniversary Celebration on May 19th, 2016.  Since he was overwhelmingly elected in November 2008 and reelected in June 2012 to the Los[…]
In South L.A., the unemployment rate is 2-3 times higher than the rest of the city. This past fall, 25 individuals refused to let this statistic define them and completed the UNIDAD Workforce Development Training Program, gaining much more than workforce skills. We invite you to hear and share their stories.
Previous
Next